Soft Demolition
We have the right tools to remove and dispose of all concrete and asphalt.
ABC Concrete can demolish more than just concrete. Soft demolition includes the removal of flooring, floor coverings, block walls, drywall, hard ceilings, drop ceilings, structural and non-structural walls, asphalt, retaining walls, overhangs, and curbs. If you don't want it, we can arrange for it to be removed and disposed of properly. It is required that an engineer review all structural demolition prior to removal. Safely removing structural components is the most important detail to any demolition project. From full scale demolition to selective demolition, ABC can use a variety of their tools to execute effectively, safely and quickly. If you need a safe effective team, to give your construction project a clean slate to begin building your dream call us today.
Whether it's demolishing buildings, concrete foundations, highways, streets, parking areas, or driveways, we have the expertise and equipment to get the job done efficiently and safely. With our state-of-the-art tools and commitment to safety, you can trust ABC Concrete to handle any concrete demolition project.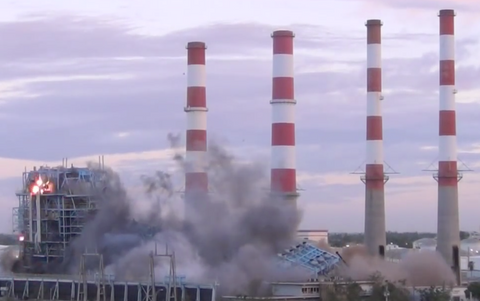 Florida Power and Light Smokestack Implosion at Port Everglades in Fort Lauderdale, Florida