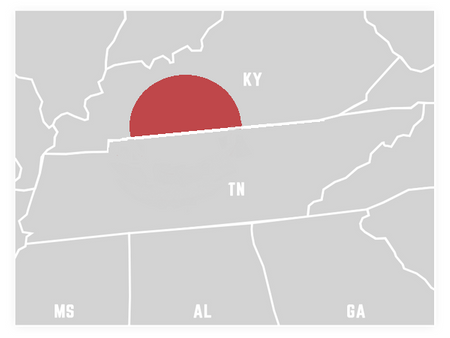 South Kentucky Division
Bowling Green and the surrounding communities
Cutting Concrete and Asphalt is our Job
ABC Concrete Cutting is the concrete cutting company in South Kentucky, Bowling Green and the surrounding communities.
As a service provider for all concrete cutting and asphalt cutting jobs, ABC Concrete is the first choice when you are looking for a concrete cutting company near you.
With a Main office near you we are close to any job site where concrete needs to be cut.
South Kentucky Concrete Cutting Services
Find the closest location near you:
Proudly serving serving South Kentucky and the Bowling Green area.
Proudly serving adjoining cities of South Kentucky and the following counties:
Muhlenberg, Todd, Logan, Butler, Grayson, Edmonson, Warren, Allen, Green, Metcalfe, Cumberland, Monroe, Taylor, Adair, Russell, Clinton, Wayne, Pulaski, Casey, Lincoln and Rockcastle.
ABC Concrete Cutting is providing the following skills
5 Things to Know About the best concrete cutter in Kentucky
South Kentucky and Middle Tennessee Concrete Cutting Services
Searching for a Concrete Cutting Contractor Near Me:
Proudly serving serving the South Kentucky and Middle Tennessee area.