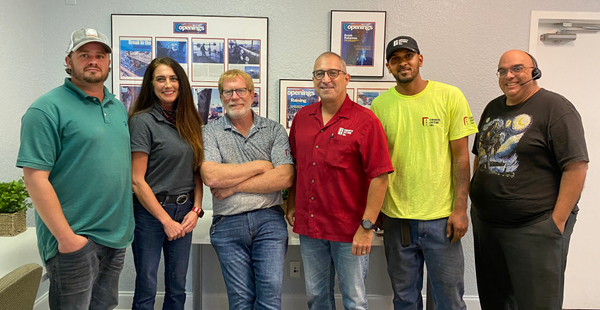 About ABC Concrete Cutting, Inc
ABC Cutting Contractors was started in 1971 by Larry McCoy. The most unique and difficult projects were at the Panama Canal and Cape Canaveral. ABC contractors hard work and relationships helped develop the other ABC Cutting locations in Indiana, Alabama, and Georgia. Larry passed away in July of 2004 and the business was carried on by his wife, Faith, with the assistance of the general managers.
In August of 2010, Ohio Concrete Sawing and Drilling purchased the assets of ABC Concrete Cutting contractors. These assets along with Carrier Concrete Cutting were merged to form ABC Concrete Cutting. Many of the employees that were a part of ABC Cutting Contractors joined the new company to help build ABC Concrete Cutting, Inc.
ABC Concrete Cutting is primed to help meet your needs in the Asphalt, Block, Brick, or Concrete demolition work. Extensive tooling and experienced operators help deliver projects efficiently and on time. We strive to deliver quality at an affordable price. Safety plays a key role in how we execute our job. Contact ABC Concrete Cutting, Inc today to let us help you complete your job